When we think of the past, it's the beautiful things we pick out.  We want to believe it was all like that."
~Margaret Atwood, The Handmaid's Tale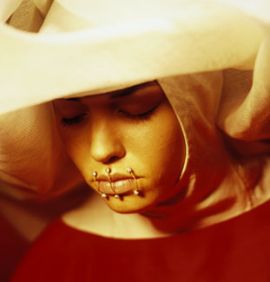 Every May 1 –
It is MayDay… and I am reminded of one of the most powerful pieces of literature that I have ever read.
I wake up to the image of obedient women in red smocks, or plump lips pierced shut.
I think about life, choices, liberty, oppression, and human rights.
I think about escape, waiting, planning, and the right time.
MayDay has, and forever will, have a different meaning.
Margaret Atwood has forever changed the significance of "Mayday."
If you have never read The Handmaid's Tale, May 1st is the day to start.
Read it today.
I dare you.